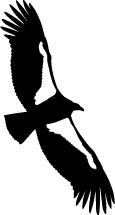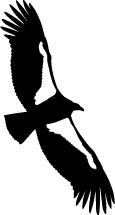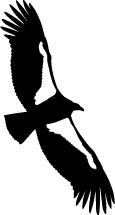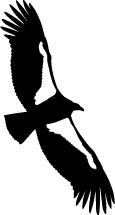 Meditating, Counseling and Healing with Nature: Deep Impact Home Business Opportunities Online.
A Course Participant's Report:
I took the orientation course in Organic Psychology to further understand my innate connection to nature, and with the hopes that this knowledge could be used to develop meditation and course work for others to connect and heal through nature. I have spent many years looking for a way to lead others through the experiences I seem to naturally experience when I am out among the trees, beaches, hills, oceans, and animals. My career path has led me along many different directions, leading me to believe that I would never find a career that integrated my love of nature and the outdoors with my passion for helping others heal themselves physically, mentally, emotionally or spiritually. Finding this course has been such a blessing to me.
The personal connection that I remember most vividly is the one I made with my basil plant that sits on my kitchen window. In a quiet moment of connection with my plants, looking at the underside on the leaves of the basil, with its deep purple veins contrasted between the fleshy green part of the leaf, my heart was blown wide open, similar in effect to some meditation classes I have participated in. In that moment I knew that I have no need to meditate so hard, or to feel guilty for not doing it very often, as I realize I meditate every time I am truly connected with nature. I felt complete love and openness in that moment and the plant had facilitated it. It was an eye opener for me, in that I can connect at any time to anything in nature, or, even with "things" in my own home. I feel a greater connection to all my plants, and to all my belongings for their uniqueness and for what they contribute to my life. This experience was profound for me - I am at a stage where I desire to be in a naturally heart open state, but often find myself closing off from the world to protect myself. The meditation and other courses have taken days to put me in this state - but simply observing this plant put me in this open state immediately. I will now choose to go to nature immediately, even for a few moments when I am feeling closed, cranky, anxious, or whatever negative feeling appears, knowing that my state can be lifted into an open, loving state with simply knowing how to observe nature.
The things I feel are the most important in this course show how simple it is to connect and heal using meditation and nature connecting exercises. I learned and received many gifts:
-I am connected to a greater whole.
-I am perfect, beautiful just the way I am.
-Respecting life, nature, and others, leads to love and openness.
-The full beauty of any individual (person, place or object) can easily be seen in their wholeness.
-I am more thankful, more sincere in my reverence for this planet, this universe, to God, for all they provide to me. I have a growing sense of abundance.
-I am open. I am love. Nature is a gift. I am a gift to nature.
-I can trust myself and my intuition. I am connected to all, and all is connected to me. Love is everywhere.
What amazing lessons to be gifted simply by observing or meditating with a plant, a tree, a heron, an ocean. What incredible gifts are there for us if we simply know how to connect to such an amazing source of intelligence! Robin exemplified this. She wrote:
"The water felt like a thousand silk scarves washing over my body. As I floated on my back the stars were starting to appear in the sky, the moon was growing brighter and I knew at that moment that this is the way nature intended us to be. The moon, stars and the lake were not judging my body or my nakedness they were just letting me be a part of them. If I could have stopped time at that moment, I would have. I thought about how our ancient ancestors lived and somehow felt that they were very close. This gave me strength and inner peace and as I walked out of the water, I knew I would never be the same again."
Act now. Learn Organic Psychology by doing it.
Explore it from our homepage
Learn the how and why of Organic Psychology:
Explore the natural values of educating, counseling and healing; learn the science of creating moments that let Earth teach.
.