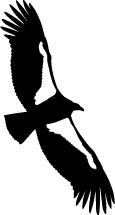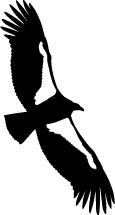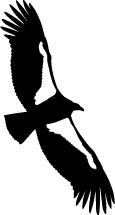 Education, Counseling and Healing with Natural Systems: Holistic, Considerate Nature Career Training and Jobs Online
Learn to use and teach Organic Psychology for holistic natural fondness that helps you recycle and renew destructive relationships with self, society and nature. Benefit from practical, accredited career education, degrees and training in Applied Ecopsychology.
Add the sunlight of nature's grace, balance and restorative powers to your personal life, education and career. Receive credit for your life experiences and increase their value.
An Enlightening Fondness for Natural Areas
A Course Participant's Report:
My partner, Bart, and I have found an enlightening, delight-filled wetland area to walk daily where cranes fly above us. Here rabbits scamper at our feet and the trees and plants welcome us each morning. The ponds are alive with cranes and ducks and this is so refreshing in the midst of the city. Ironically, it was my own fondness for more nature to be close by (un-groomed nature) that I took a road I rarely use and there it was, almost next door. How many nature clues do I miss every day?

While watching two cranes cooperate to find food I said "Bart, this is how I feel about you and me, the things we can't do alone we have accomplished together. I appreciated the cranes being an example and bringing this to mind."

Being considerate, while watching a row of ducks sitting on the bank, trying to decide if they should move when we came by or if they were safe, I said, "Good morning, you are safe. We love to watch you, it's okay."

Later in the week at a Lake surrounded by many buildings, I asked Bart why there weren't any natural things there as with the wetland ponds. He explained to me the nature of this water way and its pollution. I almost cried. After about 15 minutes two ducks swam up to us---the only two ducks we could see on the whole lake. They quacked gleefully as if to say "You asked for us, and here we are." My verbal comment to Bart was "I am grateful for those two ducks just showing up, I needed it." Ironically a biker was coming along the path at that moment and he stopped his bike and talked to us sharing his opinions on the world, nature, the environment and our country. Does our fondness and connection to nature bring others of like mind together?

I realized that when I communicate how I feel about nature to someone else I feel more connected to them. I feel sad sometimes for what I really know naturally exists both within me and in others, including plants and animals. It is hard to be here at a time in this country when what is of greatest value is seen as so little value and what is of least value is highly prized. My thoughts demonstrate that it is enlightening to go to where nature is, to satisfy my fondness for the natural environment in the midst of concrete and connect everywhere.

The effect this activity has on my sense of self-worth is that I know I am part of all of this and it is very worthwhile. We tried imitating the movements of the ducks walking and of the cranes stalking just to see how it felt. They walk, they breathe, they even talk (back to people). Although I'm successful, I feel a deep unexplained sadness - how much has been lost in such a short amount of time.

Act now. Learn Organic Psychology by doing it.
Explore it from our homepage
The how and why of Organic Psychology: Explore the natural values of educating, counseling and healing; learn the science of creating moments that let Earth teach.
.