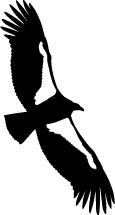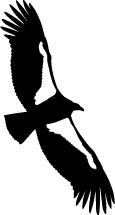 Education, Counseling and Healing with Nature: Birding and Bird Watching Courses and Degrees Online.
Birding enthusiasts are invited to learn to use and teach Organic Psychology to help people recycle and transform destructive relationships with self, society and nature.
Financially and socially benefit from practical, accredited career education, degrees and training in Applied Ecopsychology.
Receive credit for your life experiences; increase their value.
Birds and Birding Help Us Find and Promote Peace
A Course Participant's Report:
I was feeling stressed and short-tempered when I went to the swamp just down the street to do this Organic Psychology birding activity. I like to walk by there with my dog, Sunny. He likes to sniff around by there, and I like to watch the birds!

It's amazing what the activities can make happen. I have noticed red winged blackbirds around there plenty of times before, but I have NEVER seen two as close as I saw them today...

I sat down, and, at first, felt a bit uneasy having my eyes closed, because people driving on the road can look over, and I was wondering if any of my neighbors were wondering what I was up to...then, I just listened, and began hearing lots of bird activity!! I know VERY little about bird calls, but I heard a lot of their calls, and heard some rustling around, and some swimming and water sounds by the ducks in there. I don't know what kind of duck it was, but I saw the tail end of one as I opened my eyes, and then in front of me, perched on the top of some thick brush by the side of the swamp/marsh, were two very beautiful red winged blackbirds. My dog was quiet next to me, too, surprisingly enough. He is a pretty mellow guy, but I was still very surprised! We sat there watching them for the longest time, then, they flew off together, and we were left with the quietness of it all. I had completely forgotten where I was, and who might be driving by. By the time I came home, I was completely rejuvenated, and not the least bit grumpy!!

I learned that the smallest amount of time spent in the right way can lead to feelings of oneness with the earth, and peaceful feelings and that nature will surprise you, if you allow it to show you itself the way it wants you to see it. I found that peaceful feelings can rub off on the creatures (Sunny AND the blackbirds) around me, and their peacefulness rubbed off on me, too.
I've come to realize that I am a person who gets good feelings when watching the birds interact with each other, the surrounding vegetation and my presence. Here at the the house there is a catbird that will sit on the feeder and allow me to come within a few feet of it which feels so special that some creature that has a highly tuned instinct for danger will allow me to be in a trusting space with it. I am always delighted by the antics of these catbirds, they are quite social with me and with other birds at the feeder and in the yard. It creates a serene feeling for me that I am included in the backyard landscape in a safe way. I feel helpful and in concert with nature when the vegetation that I have chosen to plant is useful for the birds in various ways, be it seed pods, nesting sites or flower nectar. I feel part of nature when I become natural and just "be authentic.

Whenever I allow myself to be part of nature in an authentic way, I blend in. It feels different than just being in the yard or out in a natural setting, it has a quality of oneness, of serenity, of gratitude for everything. It lets me know that on a global level "just me is accepted, loved, trusted and I can do no less for myself."


.
Act now. Learn Organic Psychology by doing it.
Explore it from our homepage
Learn the how and why of Organic Psychology:
Discover the natural values of educating, counseling and healing with nature; benefit from the science of creating moments that let Earth teach.
Help Wanted: online ambassador position available part or full-time. Introduce and represent the art and science of Organic Psychology. 360-378-6313