Project NatureConnect

.com


Applied Ecopsychology and Ecotherapy
Heart Centered Organics in Action
Email: nature@interisland.net  Telephone (360) 378-631
Have you ever felt the overpowering peace of a sunrise? Do you find the sound of waves rippling gently against the lake shore soothing? Do you feel cheered by the voice of a songbird?
Educating, Counseling and Healing With Nature
Funded, sensory, accredited, heart-felt courses, degrees and career training: Certification and BS, MS, Ph.D. Degrees online
Homepage: Ecopsychology Online.
The art and science of creating happy moments that let the life of Earth in natural areas activate its self-correcting powers within us so we may recover from violence and solve problems great and small.
Special: take our free book and CEU course online
.
The true life of Earth's people must stand and be heard. Learn to remedy the source of our/your/Earth's abuse.
.
We suffer our problems and pain because our education denies this scientific truth
As part of the life dance of Nature and Earth, moment-by-moment, we have fifty-four, self-evident natural senses that are attached to all that has preceded us and all that follows us. Our senses that have been wounded by abusive relationships remain wounded. We feel and act out that hurt until we learn how to create space for these senses to reattach to the healing wisdom of their origins in Nature's self-correcting balance and beauty, backyard or back country. This transforms our pain into the joy of heart centered personal, social and environmental well-being.
.
Nothing personal but Get Real. You don't live on Planet Earth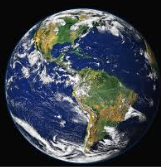 You live in the life of Planet Earth, not on it, You live under its air, clouds, birds, insects and wind born organisms. You live in its Biosphere, in its healing and self-correcting flow of life that loves your life because it is you and you are it.
The aliveness of Earth loves dancing through, around and as you. You are embraced by your inherited fifty-four natural attraction senses that happily bind you with Earth's wisdom, moment by moment. That unified feeling in a natural area is the whole of your natural life expressing itself while our society has postured itself and you to conquer, exploit and abuse it. Your personal abuse is irritated by this catastrophe; it erodes your ability to trust. You may falsely believe that this is the normal way Nature works.
Do you ever enjoy a peaceful visit in a natural area? Did you ever learn that joyous, euphoric feeling is your real self and that our society continues to assault it so your ability to trust the world remains broken. Genuinely connecting with authentic nature helps you remedy this ailment. It gives you lasting resilience and peace that you deserve. Child or adult, that rapture empowers you to redress your life from abuse or violence.
While connected to any natural area or thing you can tap into the restorative bliss of the life of Earth and stop living the nature-disconnecting lies that underlie your mistrust and discontents.
A Fifty-Four Sense Organic Technology of Behavior
Help create peace on Earth through peace with the life of Earth, in and around you.
……………………………
………………………………

…………………………………..


Reconnect Now

To remedy our personal and global disorders we must use this authentic contact process. It helps us learn from Earth its story of how its self-correcting ways work so we can enjoy and support its balance, purity and beauty, in and around us


New: Free Guidebook 

The essence of education, counseling and healing is to give people the things they need in order to grow into contributing and wholesome members of their society. To achieve this, what was needed in ancient times has little in common with with what is needed now.  Continue

Holistic Art and Science 

Without producing garbage, Nature creates optimums of life, diversity, cooperation, balance and well-being while our society detaches over 98 percent of our life from this wisdom. This makes us produce and suffer a runaway, natural resource, species and mental illness catastrophe.

 How Why and When
We are bonded to our established science, thinking, economics, ethics and morality even though they are the source of earth misery and overuse. There is little evidence of their presense in pre-human history.

     Opportunity Index
An Annotated Index and Contents of ProjectNatureConnect Key
Website Topics. Empower yourself to increase personal, social and environmental well-being through conscious, sensory, whole life connections with the Unified Field


  Legal Rights For Nature
Under Investigation: the violation of constitutional and human rights due to the disintegration of the life of Planet Earth because disturbing psycho-emotional,  nature-alienating experiences produce our destructive relationships and violate our  rights to life, health and property,

Sensory Research

To help us build  reasonable relationships Organic Psychology offers certified sensory methods and materials that reduce Earth misery. Why wouldn't you use them? They are nature's  homeostatic remedy and preventative for what ails us.

Courses and Degrees

Project NatureConnect academics interlace our mind with the wisdom of natural areas. This bond adds an extraordinary strength to our online accredited courses and degrees that add sustainability to a wide variety of education, counseling and recovery programs.

Einstein's Unified Field

Our Great Sensory Equation Dance: The Life of Albert Einstein's Grand Unified Field in  Practical Reality.  One of his final requests was for some notepaper and pencils so he could continue to work on his elusive unified field theory. He died a few hours later and his contribution lives forever.